Da' Grammys
The Police

reunited at the 2007 Grammys... that is the most current piece of knowledge I have about the
Grammys.
I didn't watch them and I could care less about the awards.
First off, it's not like they were ever good. Look over the last 50 years and try to find all the Grammys won by major artists and you'll find things like
Elvi
s's
sole win for a gospel album and a laundry list of meaningless awards for
the Beatles
, punctuated by a best new artist (
Petula Clark
was ROBBED) and one album of the year award.
The Grammys have always been outdated and now their format doesn't even make sense -- all the stupid categories based on the dewy decimal category filing system of record stores which no longer exist.
The best thing they could is shorten it to a couple of categories more in the vein of the Oscars.
Song. Album. Producer. Female Artist. Male Artist. Group. Best New Artist.
Do you need anything more than that?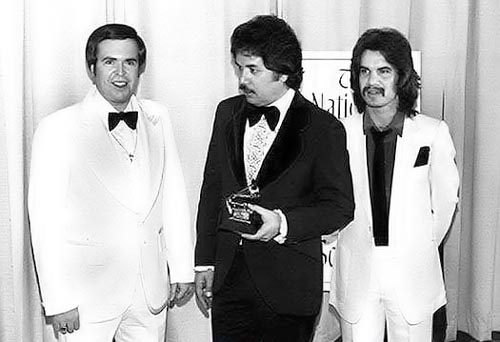 The Oscars don't have a category for adolescent comedies to insure that
Will Farrell
wins an award every year, why shouldn't we pit a country album versus a rock album versus a hip hop album? The Oscars on the other hand force you to ask REAL questions like is
Tom Hanks
portrayal of a retard as award worthy as
Dustin Hoffman's
portrayal of a retard?
The Grammys could do this too -- make the old Grammy voters choose between
Kayne
,
Toby Keith
and
Tony Bennett
-- expose how lame they are and improve the chance that
Kayne
really gets snubbed instead of letting him have a half dozen trophies.
The Oscars nominate middle of the road stuff like
Titanic
and sometimes they win. But years where
Dances with Wolves
beats
Goodfellas
end up looking pretty stupid in retrospect; as opposed to the Grammys where nearly every year is an embarrassment.
Labels: The Grammys