LCD Soundsystem
--
Sound of Silver
Pardon the alliteration (and cliché, for that matter), but music makes memories. More commonly, songs in particular have the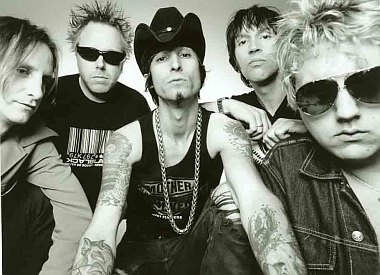 unprecedented ability to cause one to wax ecstatic those glorious halcyon days of yesteryear - good or bad. For instance, I'll always remember when and where I was when first hearing
The Verve's
epic "Bittersweet Symphony." Or furthermore the fact that "In The Meantime," the Moog-laden hit by forgotten and forgettable Brit act
Spacehog
, reminds me of my entire booze-fueled freshman year of college. Sure, this by no means is a revolutionary theory and most – if not all – of us can relate to such.
That said, an entire album of comparable significance is less frequent an occurrence, but unsurprisingly has more staying power. I find myself revisiting many LPs from the last decade much more than just specific songs, the mood and texture of each track transporting me to a time and place I at times still long for. And while it may be premature for me to say,
Sound Of
Silver
– the brilliant second LP from New York disco-punk group
LCD Soundsystem
– will forever remind me of 2007, the twilight and closing chapter of my 20's.
"The truth is, I was shocked," sings
LCD Soundsystem
mastermind
James Murphy
on "Time To Get Away" and I couldn't agree with him more. The group's eponymous debut was inconsistent, though its bright spots ("Daft Punk Is Playing At My House", "Losing My Edge") were certainly shimmering and full of promise. That promise was better reflected in last year's Nike-sponsored workout jam entitled 45:33, a high-energy adrenaline rush that would make even the laziest man get off his ass and run a 5K in record time. In fact, the most genius bits of 45:33 appear throughout
Sounds Of Silver
, most notably the album's centerpiece, the hypnotic "Someone Great." But the genius does not start, nor stop there.
Album opener "Get Innocuous!" has a thumping backbeat that seems destined for repetition if not for
Murphy's
best
David
Bowie
impression. The song sets the tone for the entire record;
Murphy
unabashedly wears his influences firmly on both sleeves – strictly as homage, not thievery. "All My Friends" is the musical equivalent to a runaway train (or endless party, perhaps?) chugging along until crash or climax. It feels as though the ride may never end, nor do you want it to. The title track borrows from the same formula as "Get Innocuous!" and "All My Friends" by using a continuous rhythmic assault, only to add layers of ear candy until reaching an intense zenith that borrows from early
Depeche Mode
. Closer "New I Love You…" is a confessional
Lou Reed
poem, and while it may be the album's only downtempo moment, it acts as a perfect post-script to a joyous adventure; a come-down of sorts.
Not since
Moby's
Play
or
Fatboy Slim's
You've Come A Long Way, Baby
has a dance record sounded so marketable. It seemed
as though every song from those aforementioned LPs appeared in some sort of advertisement, film or television program, and
Sound Of Silver
has that same appeal. This was what
The Chemical Brothers
were attempting to accomplish with
Push The Button
(and they did, but only to an extent).
Admittedly, I have been an offender of deeming something as masterful far too early. I'd be lying if I said that I first heard
Sound Of Silver
upon its release date of March 20th. However that was not the case: I received a copy last December and would've named it my '2006 Album of the Year' if not for technicality's sake
1
. What I have learned throughout years of music appreciation is that the best albums are always the ones you go back to. It has seemed like a lifetime since first hearing
Sound Of Silver
, and it still sounds like silver with every listen.
Memories indeed does music make.
James Murphy
has etched his way into mine for years to come.
Rating: 5/5
BOW!!!!!!!!!!!!!!!!!!!!!!!!!!!!!
-Peabs
1
The management of recordreviews.org does not endorse nor personally sponsor the actions of "staff-writers" during off hours, which include 12am-11:59pm, Monday-Sunday. We have however, promised to buy everyone in the office lunch from White Castle should we ever get an office.
-- Cordially, the before mentioned management.
Labels: 5, LCD Soundsystem, Peabs