GET THE FOLK OUT!!!Idlewild --
Make Another World
After
Idlewild's
disappointing '05 release,
Warnings/Promises
,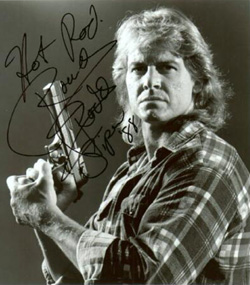 '06 brought singer
Roddy Woomble's
folkish solo album (
My Secret is My Silence
) , which led many to believe the writing was on the wall for the band.
Warnings/Promises
didn't justly garner ALL the hate mail it received as being merely a shallow attempt at being mid-late 80's
REM
---credit must be given at least for turning in a new musical direction, albeit a boring one. Some credit also had to be given to the band for not merely releasing
The Remote
Part 2.0 (like early sessions sounded like). 2 years later & the folk influences worn all over
W/P
&
Woomble's
solo sleeves thankfully are out of their system.
While every UK band would obvs welcome US success, they don't seem to let it control or change their approach to music in the way bands such as
Travis, Keane
, &
Snow Patrol
have. At the core of
Idlewild
is melodic guitar driven songs coupled w/ the refreshingly honest, reflective hope-laden words of
Woomble
. He always seems to be astutely aware of his surroundings, yet he never seems to let the increasingly threatening world overwhelm him to the point where he loses his logical & optimistic take on life.
Make Another World (MAW) gets the band back on-course, returning to their guitar driven anthem sound of 2000's 100 Broken Windows & 2002's The Remote Part. The keyboard arrangements glaringly absent from Warnings/Promises adds depth to the beautifully sweeping "Finished It Remains", & "Future Works" is the type of song that Snow Patrol/Keane wish they could pull off, even featuring a nice trumpet section towards the end mixed w/ subtle keys. "You & I Are Both Away" has the best of both worlds for fans, part ballad, part rocker in the slow/fast/slow/fast format. In all, there are 6 solid songs contained.
That's not to say
MAW
is sans flaws though. It has its share of songs that feature unnecessary lengthy guitar solos that do little more than extend the album's total run time.
While good intentioned, they usually only serve to confuse the listener about whether or not you like the song as much as you did the minute prior. Even the impressive track "Finished It Remains" gets slightly bogged down by the-over-the-top guitar solo towards the end. It's even more evident on track "Once In Your Life" which starts w/
Woomble
doing his best dead pan spoken word (
Shatner
stizz), & for a lack of better ideas for the verse/chorus, decides to end the last 1:15 w/ a 2nd guitar solo. Don't even get me started on their crack at dance-rock, "No Emotion". While there are some solid songs (and couple not so much songs), much of
MAW
fails to grab the throat the listener as profoundly in the ways that makes
100BW
&
The Remote Part
so special.
But these days energy and effort go a long way, and despite some flaws,
Idlewild
seems to have their passion and sense of urgency back, making this album a solid play. The title may be a bit ambitious, think of it as "a homecoming" of sorts. These days while every band tries to be like
Radiohead
, re-inventing itself each time out (or at least trying) , what's wrong w/ sticking to what's already worked?
Solid
In Competition For the Worst Time
Everything (As It Moves)
You & I Are Both Away
Finished It Remains
Make Another World
Future Works
Middle of the Road
If it Takes You Home
Not So Much
No Emotion
Once In Your Life
A Ghost in the Arcade
Rating: 4/5