Ted Leo and the Pharmacists
--
Living With the Living
For reasons I only 70% understand,
Living With the Living
, the new album from Indie sloganeer
Ted Leo
takes me back to
Full Moon Fever
and a dozen other records I stole from
Gorilla
in middle school. It's not the content so much as the temperament and execution: Half a dozen front loaded anthems, a few of which are impossibly great, and a padded second side of genre workouts, ballads and throwaways.
When you're young, you're willing to put up with "Zombie Zoo" because of the majesty "Running Down a Dream," and I'm sure there are plenty of folks willing to deal with the obvious "Bomb. Repeat. Bomb." and British hooligan ode "Bottle of Buckie" (a tin whistle solo?? the 13 year old me would have shit his pants) for the perfection of "Sons of Cain" and "Who Do You Love?" Despite knowing better, somehow I still like all those ridiculous tracks, but that's as much about the astonishing affability of
Tom
and
Teddy
.
That's why you can't fault this record for its earnest, well-crafted filler (even when it pushes past the sixth minute). It's like (if I may throw in another emotional, rather than sonic metaphor) cheering for your best friend's terrible prog band—that five-string bass solo rules because your buddy rules. (See
Sufjan's
musings on "friend rock" and/or the raves of his
last record.)
Flipping through the reviews of
Living
you get the idea people aren't mad at
Ted
Leo
for not self-editing, but maybe they're sick of him being so reliable. "Consistent" is backhanded, passive-aggressive rock scribe code for "boring us." Hence, admiring well-made records more than swooning over them.
And when this album draws that kind of pleasant indifference, it's because
Ted Leo
is the archetypal "Reasonable Liberal."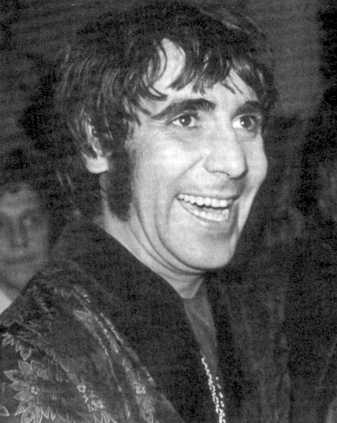 Despite the consequences on his career,
Ted Leo
is a levelheaded, smart 30 something-guy's guy, who sits around wondering where the rude boys are, instead of going out and fucking shit up. He's never gonna be banned from Holiday Inns and he'll always offer you a vegan cookie, instead of slapping the burger out of your hand. He might occasionally slice his forehead open
on a mike stand, but he's a polite enough punk not to bleed all over the first row.
In other words, he's us—sensitive, well-meaning, if wimpy, former (and former wanna-be) punks trying to get through the world without blowing up any more dark-skinned foreigners than we have to.
Rating: 3/5
-Dmitri Jr.
Labels: 3, Dmitri Jr., Ted Leo and the Pharmacists